Puro Jazz
Puro Jazz
Lunes a viernes de 21:00 a 22:00 horas.
Roberto Barahona aborda diariamente todos los estilos y épocas del jazz.
De lunes a viernes las noches se llenan de Puro jazz: suenan los clásicos y las novedades discográficas tanto a nivel nacional como mundial.
---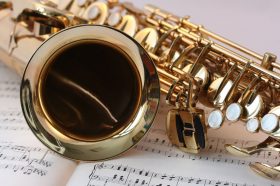 ---
Lunes 05 de Junio
---
Orrin Evans The Magic of Now
Jimmy Halperin M.H.C.
John Handy Quartet No Coast Jazz
---
Martes 06 de Junio
---
Art Pepper Roadgame
Vinnie Sperrazza Saturday
Billy Childs The winds of change
---
Miércoles 07 de Junio
---
Hank Mobley Mobley's Message
Leo Wright Blues Shout
Dan Rosenboom Polarity
---
Jueves 08 de Junio
---
Chad Taylor Trio The Reel
Rudy Royston Flatbed Buggy "Day"
Anthony Ortega Scattered Clouds
---
Viernes 09 de Junio
---
Francisco Mela Music Frees Our Souls, Vol. 2
Florian Arbenz Conversation #9 Targeted
John Zorn New Masada Quartet
---
---